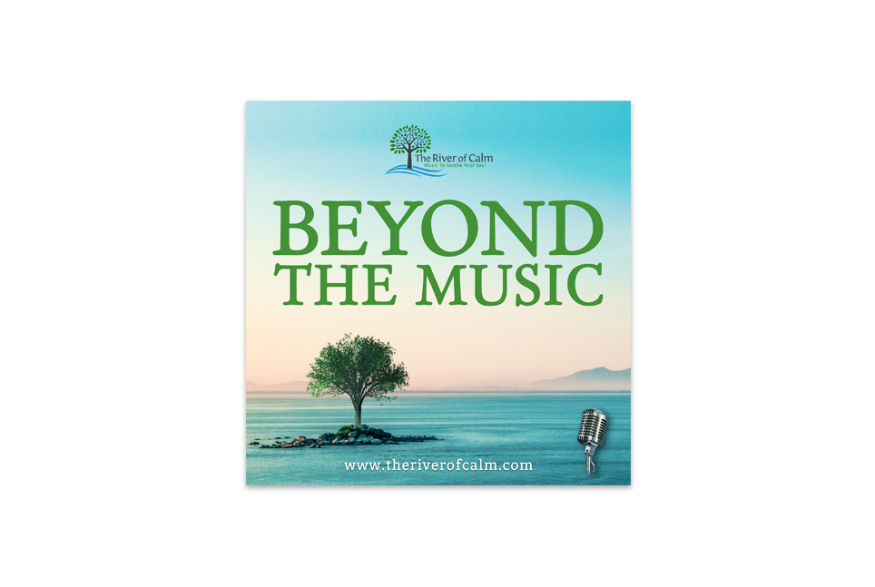 April 11, 2019
The River of Calm's Beyond the Music Podcast takes an up close and personal look at pianist and composer Lynn Tredeau.
"Just like most musicians, I compose from my heart and soul. Every song tells a story. I have spent a lifetime playing and loving other peoples stories. Now it is time for me to share my life through my music."
Lynn Tredeau is an American musician who lives and performs in the Pacific Northwest. She got an early start in music and by the time she was six, her parents arranged for a surprise delivery of her first piano. The surprise part was ruined when Lynn took the call from the delivery company confirming the arrival of her piano, but that didn't dampen her enthusiasm for playing. She was a natural musician and by the time she was sixteen, Lynn had mastered classical music on her piano, played guitar for her school's jazz band, flute and clarinet in the orchestra, saxophone in the marching band, and played hymns on the pipe organ at church. Other early musical influences included the bands Boston, KISS, and Creedence Clearwater Revival.
She was born in St. Paul, Minnesota. When she and her husband started their family, they relocated to Alaska, where they lived until their children left home to attend college. Lynn taught in the Seattle, WA area until she and her husband retired and settled into Star, Idaho. Though she had always wanted to attend college and earn a BA in music, life took Lynn on a different path. She relished her life with her family and devoted most of her time to her husband, children, and home. One year, her husband gifted her with an upright piano to replace the beloved instrument of her childhood. Grateful to have a piano of her own again, she played occasionally—when she could squeeze in a bit of practice between her brood's many activities. As her children moved into adulthood, music once again became a consuming passion for Lynn. Her dream of owning a grand piano came true, and slowly but surely, she began to transition from playing music others had created, to composing her own original pieces.
The rest of the story? We will let The River of Calm's Beyond the Music Podcast tell you - enjoy!
***
The River of Calm Beyond The Music Podcast Episode #5

Artist: Lynn Tredeau
Host: Ed Bazel
Producer: Eric Bikales